Finding The Perfect Skincare Routine
Everyone wants healthy skin, but sometimes it's hard to know exactly what you should be doing to keep it that way. Skincare is a process, so there's no magic pill or cleanser that can do it all for you. We decided to comb through some of the best skin care blogs out there to find out the best way to maintain glowing, healthy skin.
Our favorite is this gem from Refinery29: The 5-Step Skin-Care Routine Everyone Should Be Following
To make things just a little simpler for you, we went through and added affordable product suggestions for each step in the guide. These are our picks:
Step 1: Makeup Remover- You can skip this step in the morning, but it's important to remove every last bit of makeup at the start of your skincare routine each evening. Try CeraVe Ultra Gentle Makeup Removing Cleanser Cloths, you can get a pack for $8 at your local Walmart.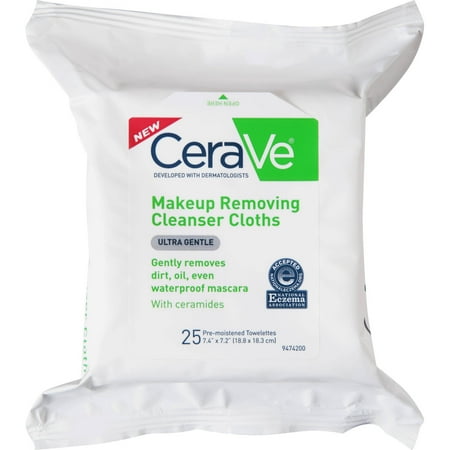 Step 2: Cleanser- Once your skin is makeup-free, you can use Neutrogena Facial Cleansing Formula ($7) to get your face squeaky clean.
Step 3: Serum- There is such a thing as having a clean face that's also unhealthy. You can avoid that mistake by using a product like this  e.l.f. Soothing Serum ($10), full of multivitamins and loads of other good-for-you ingredients. Aah, yes.
Step 4: Moisturizer- Don't forget to add some post-cleanse hydration! You can say goodbye to the dry with Olay Complete All Day Face Moisturizer with Sunscreen, just $6 at Walmart. Worth it!
Step 5: Eye Cream- Eye cream is one easy step that can make a world of difference, unless you're into the raccoon eye look. For supple softness, try out Neutrogena Healthy Skin Eye Cream for $10. No more puffiness!